The History of San Francisco Hookup Bars
The city of San Francisco is known for being a place where you can let your hair down, relax and have a good time. People know this city as the "City by the Bay." This means that you will find yourself hanging out at the bay because many of the establishments are located near the Bay area. This sounds corny, but it is true. The same is true for the past. The Bay area has a lot of history, even though, many of the nightclubs and bars back then are now closed and out of business. There are a few left in specific buildings, but the name of the business may have undergone a name change. San Francisco is known for attracting transplants from other cities, which means people come from near and far to make a claim for a piece of this city. A lot of single people relocate to this region and always have been doing so. Therefore, most of the nightlife scene is supported by transplants.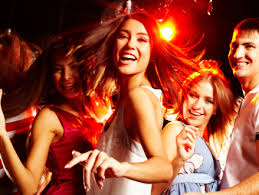 For decades now, San Francisco residents love to explore and enjoy new experiences and that is why they frequent certain hookup bars and clubs. Many of the bars back then were the regular pub and traditional bar and lounge. In the 60s and early 70s, for example, things like gay bars and swinger's club were done, but underground. And in many cases, you had to be an approved member so that you wouldn't snitch and call the cops in on the owners. Meetings for swinger's clubs would be held at a secret location that only members would have known about. Strip clubs were always the norm, for some reason. There were some dingy ones, but for the most part, there were some classy gentlemen's clubs that offered sensual entertainment to older men with money and wealth.
In the 2000s, San Francisco went through a little change where many of the singles were millennials with no intention of commitment and for that reason; they were more into finding potential dates online using their smart phones. However, there were many of them that would go the gay bars and dance clubs that were opened to a younger crowd.
During the post war years, San Francisco was known for its vibrant jazz bars and clubs. Some of these included the Jazz Cellar, the Black Hawk, the Keystone Korner and Jimbo's Bop City. Duke Ellington would show up for live performances at some or all of these jazz clubs. The Black Hawk closed its door in 1963 when it got in trouble with law enforcement for roping off a certain area of the club to entertain teenagers.
The Satchmo Club that was located on 729 Bush Street closed for two weeks in 1957 because it allegedly was blamed for refilling liquor bottles. Yet, in 1951, the Satchmo Club was known for its vibrant entertainment, putting on live shows each weekend for the locals who would flock the place.