Commonly Used Terms Found In Hookup Forums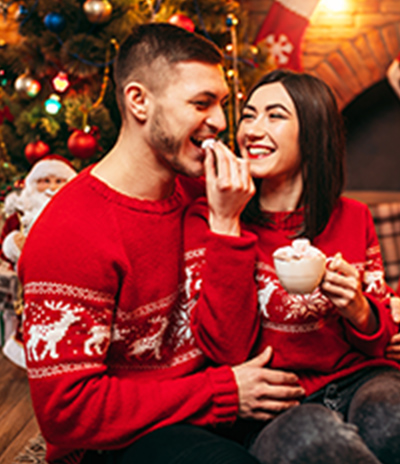 Categories: Every online forum begins with a series of "categories" for you to choose from. The point of this is to help guide you through to the section of the site most related to what you're looking for. Think of it like a dating show - will you choose Door Number One, Two, or Three? Except, in this case, the doors lead to topics like Movies, Sports, or Books. Or, in the case of a hookup forum, BDSM, LGBT, or Fetishes. Once you choose a category, your experience on the site starts to become a lot more tailored, with other users having conversations based on those specific categories.
Sub-Forums: Once you've selected a category, you'll be given the option to choose a sub-category, most commonly referred to as a "sub-forum". This serves to tailor your online experience even more, as categories tend to be pretty broad and can cover tons of different topics under one umbrella alone. Say you chose Door Number One in our example above: Movies. A few examples of sub-forums would include, Horror, Comedy, Romantic Comedy, and so on and so forth. On a sex and relationship forum, the LGBT category would likely include sub-forums such as Gay, Lesbian, and Bisexual. There can be a handful of sub-forums or hundreds - it really depends on the site. There may even be SUB-sub-forums (although these usually doesn't go further than three levels deep)! The point is, all of this serves only to tailor the site to your needs while encouraging seamless navigation through what is, undoubtedly, a complex system. All that being said though, you can be sure of one thing: you'll find what it is you're looking for and be able to discuss specific topics with like-minded people.
Thread: Once you've sifted through the categories and chosen a sub-forum, it's time to get down to brass tacks: participating in threads! "Threads" are discussion topics and a call to action to read, respond, and/or share your point of view. The important thing is to consider each thread as a separate conversation. They can be anything - questions, advice, a call for a specific type of response, etc. A few examples of threads that would be found within the Bisexual sub-forum of the LGBT category would be, "Advice For Coming Out As Bi?", "Combatting Bi-Phobia In the LGBT Community", "Men Or Women: Do You Love Them Equally?", and "Best Bi-Friendly Spaces In The City", just to name a few. Once you've entered a sub-forum, you'll likely find a list of threads to choose from. Depending on the site, they're usually formatted to look like articles, with a clickable title, possibly followed by a short description to give you an idea of what to expect. To participate, all you have to do is click on the title. From there, you'll find all the messages posted in response.
Posts: Once you've chosen a thread to participate in, you're ready to view and share "posts"! A post is simply a user-submitted message or text response. Tip: the number of posts associated with a thread is usually a good indicator of how "active" that thread is. Meaning, a thread with very few posts probably means not many people are interested, therefore, if you post expecting a reply, you shouldn't hold your breath. The first post in a discussion is the beginning of a thread and any references to it thereafter are usually denoted by the initials "OP" (which stand for original poster). Each post is usually presented in a self-contained block which includes details of the poster such as their username, their avatar (profile image), and a timestamp. Your level of interaction with each post really depends on the site (for example, you might be able to "star", "like", "upvote", or "favorite" a post without necessarily having to respond to it. Every post is listed one after the other, in the order they came in (chronological).
User Groups: "User groups" are simply groupings of the types of users you find in online forums. There are four distinct user groups, each with a unique set of attributes, privileges, and rights:
Guests or Visitors refer to users who aren't fully-fledged "members" of a site. To be an active participant, most forum sites require you to sign up or register as a member. Until you do so, you're considered a Guest or Visitor. Typically, this means you can peruse categories, sub-forums, threads, and even posts but can't reply or participate in any way.
Unlike Guests, Registered Members can create a profile, view all areas of the forum site, start threads or add posts, and - depending on the site - send private messages to other users. As you can imagine, on a hookup forum, becoming a Registered Member is particularly appealing, for many reasons.
Moderators (aka "mods") are essentially gatekeepers. This user group's sole responsibility is keeping spam, scammers, and trolls out and discussions on topic. As such, Mods are usually bestowed powers of deletion; the ability to merge, move, or otherwise edit posts and threads; and ban/unban, suspend/un-suspend, or simply warn other users if they step a toe out of line.
Finally, Administrators, or "admins" are users who handle everything you don't see: all of the back-end, technical stuff that comes with keeping a forum site running. They possess all of the same rights and privileges as members and mods with the added ability to promote and demote members to and from moderator or admin status. As you can imagine, Admins also perform many administrative duties such as managing the rules of the forum, creating categories and sub-forums, perform database functions, and keeping members abreast of any changes by making forum-wide announcements.